My mom always makes me laugh. Not just because she has a good sense of humor and is a really funny person, but because she has a few eccentricities. For example, my mom does not care much for Halloween. She loves the Fall season, but she just doesn't like the day. However, she loves cute little Haunted Houses. So much so, that when she found the embroidery pattern of this Halloween Haunted House, she had to stitch it: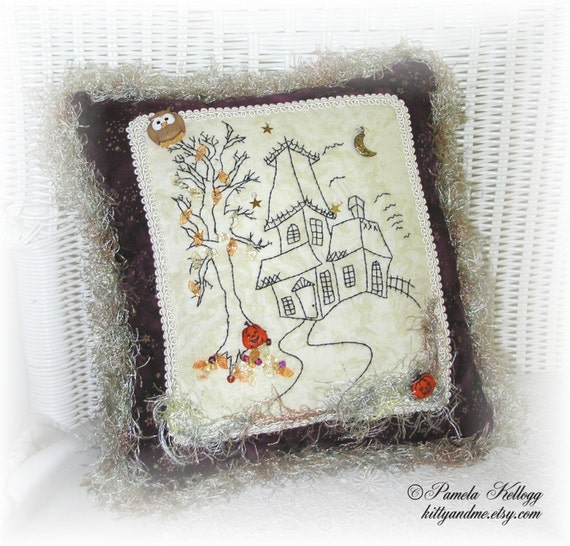 Is this too cute or what?!!!! Mom embellished this pillow with beads, buttons and charms and hand crocheted trim.
I've never been into the Haunted House this but I love Halloween! I go more for the cute little pumpkins though. Here's are my finished Halloween Crazy Quilt Door Hangings: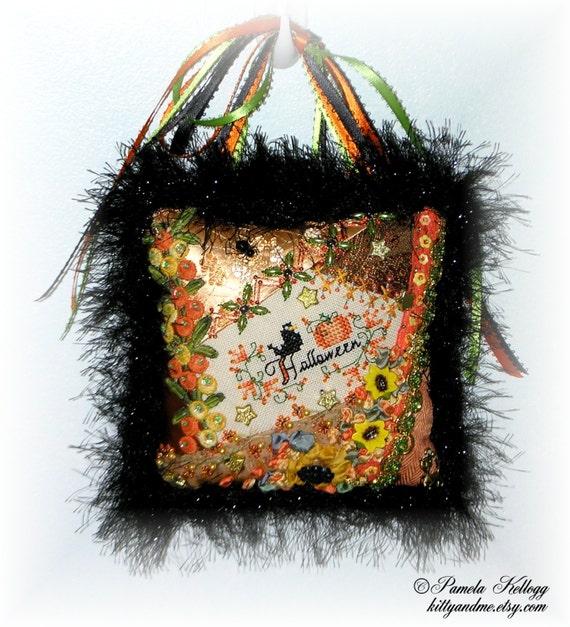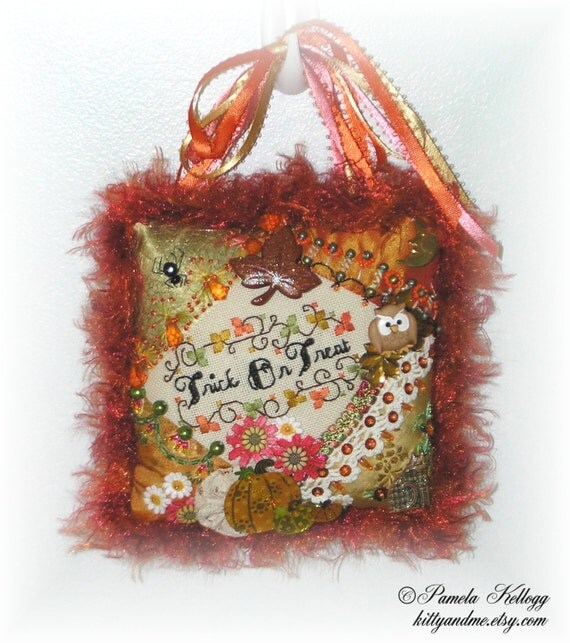 The little cross stitch designs in the centers are from my
Elegant Crazy Quilt Sentiments For Crazy Quilting
Book. All of these do-dads are available in
my Etsy shop
.
I'm almost finished with my Crazy Quilt Christmas purse. I just have to sew the trim on the bottom and add the snap. As soon as it's finished, I'll post photos.
My current stitching project are some Crazy Quilt Clutch Purses. I sewed up 4 of them last week in pretty colors so I'll post photos of those soon as well.
For now, the Cubs are playing the Cardinals. Yes, I'm sure the Cubs will lose but that's okay. Baseball is baseball. I'm off to watch the game and stitch!