I think it's about 60 degrees outside but quite windy. Most of the snow that accumulated over the Winter is gone. The Robins sing like crazy in the morning and I noticed yesterday that I have tulips starting to peek out the ground. I think it's Spring! At least for today!!!
And speaking of Spring, I thought I'd share this pretty
Easter Bunny Hanging Decoration
that Mom made from a vintage quilt: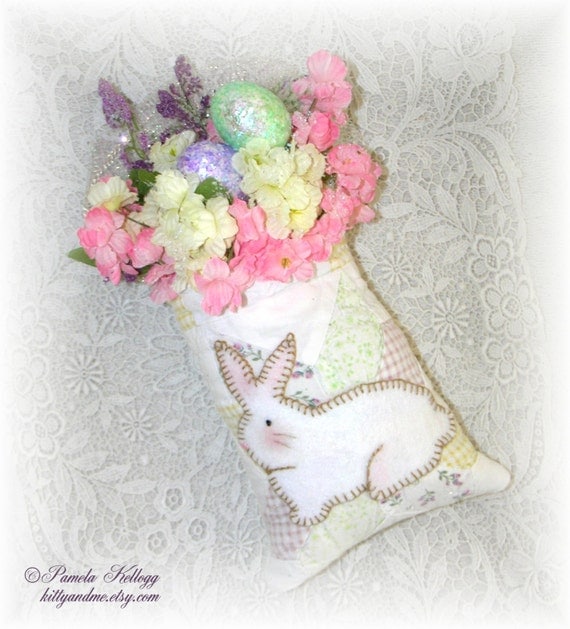 Mom hand appliqued that little bunny on! Excellent work for someone with limited vision!
I've been stitching on my yellow Crazy Quilt block and have an update photo today:
The seam treatments are all from my
Elegant Crazy Quilt Seam Treatment books
. I have one more seam to stitch and then I can add beads and sequins!