If you've been following my blog for a few years, you know that I'm a big time fan of the Chicago Cubs. Today is the 100th birthday of Wrigley Field:
The Cubs are playing the Diamondbacks and they're playing in vintage style uniforms. How cool!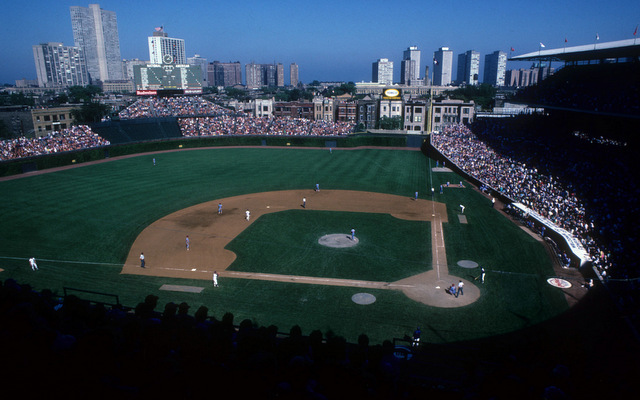 Anyway, I'm at my parents house and we have the game on and we're enjoying the old photos, the old music and the memories of the times we went to Wrigley Field! So Happy Birthday to Wrigley Field. A beautiful ballpark and a very happy place to be!