Just a quick blog post for today everyone. I've been on this computer for way too long today and I feel like I have tunnel vision!
I finished up my latest
Crazy Quilt Purses
: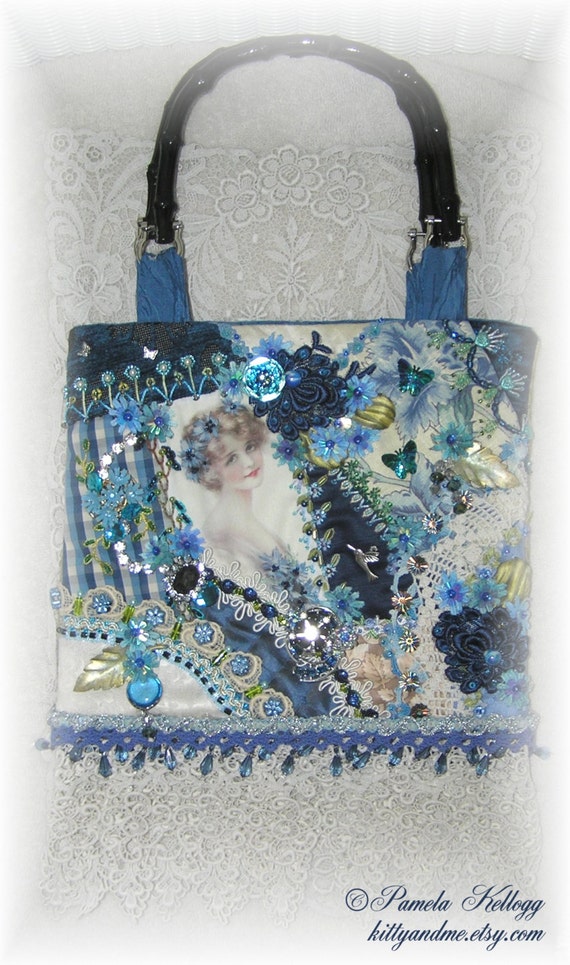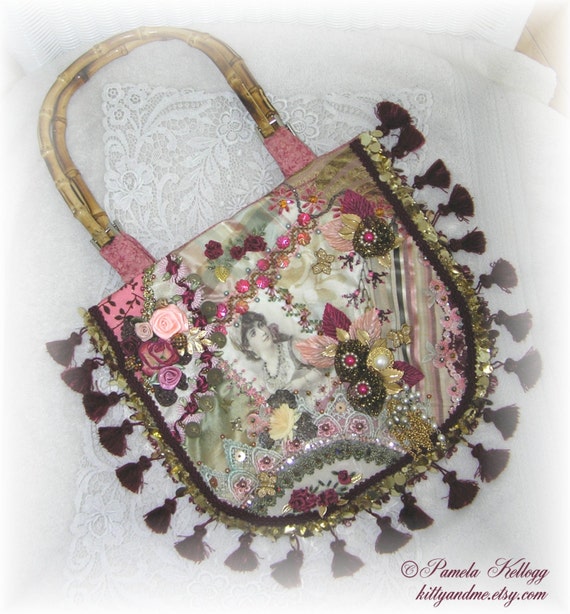 I should have taken photos of these hanging on my hall tree so you could see the beautiful vintage lace on the bottom of the blue purse and see how the tassels dangle on the 2nd purse.
I have some ideas for other styles that I'll start doing on future projects. For now, I'm off to stitch on my peacock purse.