I spent all morning and part of the afternoon sewing up the example blocks from the online Crazy Quilt class that I taught last year. They will be little door hangers. All I have left to do is stuff them and do the hand finishing. I expect to have photos of those ready tomorrow so please stop back to see them. They're gorgeous!
In the meantime, here are 2 more
needle felted brooches
that I made: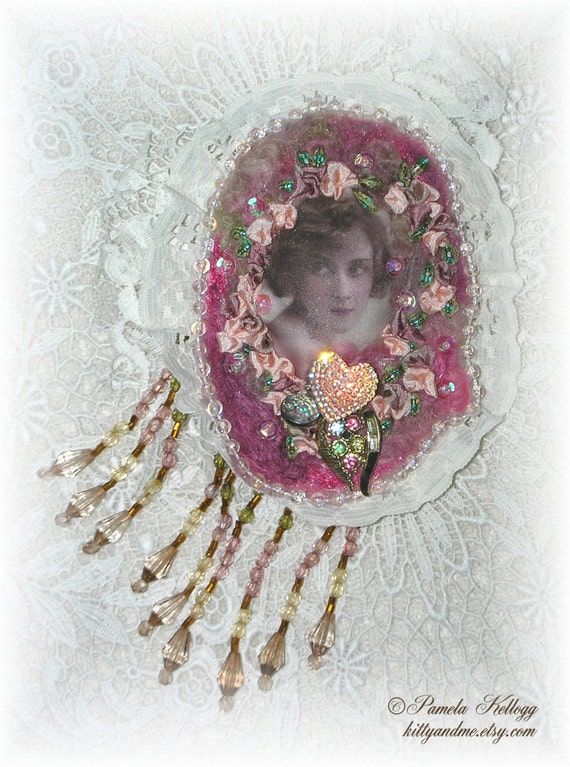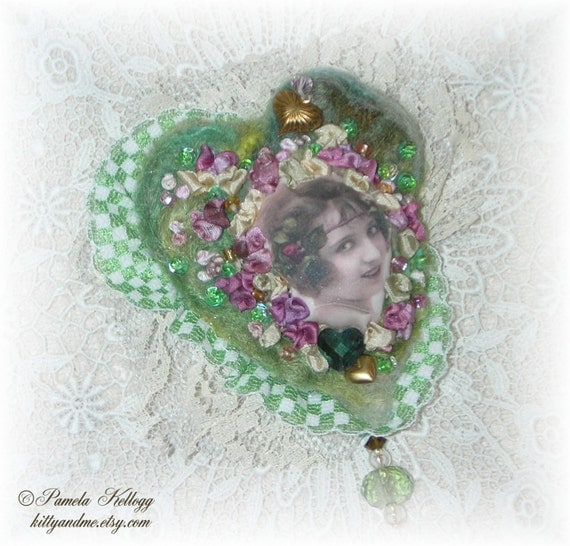 There are more coming! I have 4 more of them in the works! Special thanks to my sweet friend
Pat Winter
for her inspiration!