Well, that was a lot to squeeze into the title of this blog post! Ha, ha, ha! But that's what it's about! I sewed up my
Marie Antoinette St Patricks Day Crazy Quilt Pillow
today and I did the hand finishing so this is all done and ready to enjoy!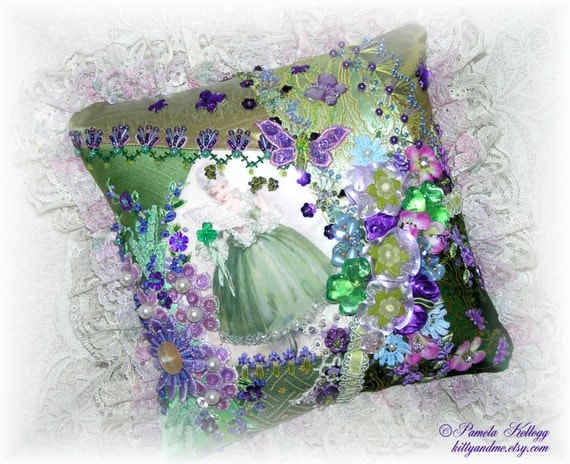 And here's a close up photo of the organza ribbon embroidery and beadwork that I did on the dress: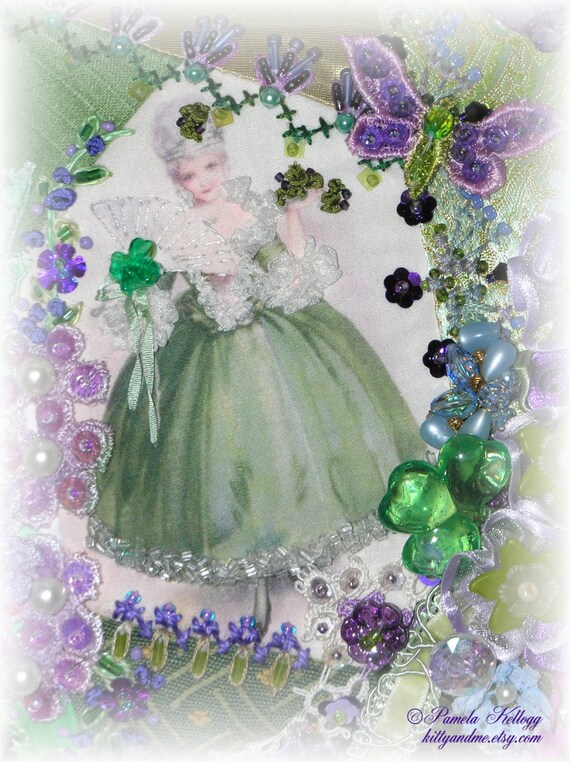 And here's what this looks like sitting in a chair: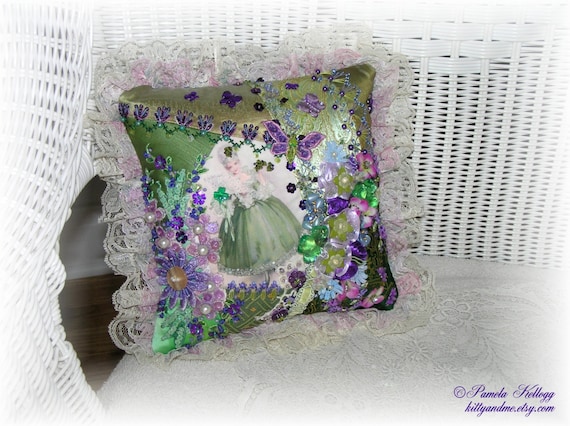 Today, I also finished up 2 purses that I made in December so I'll have those to share with you tomorrow. I still have some more pieces to finish but I really need a fun sewing day. A day to just run my treadle machine and sew up a bunch of blocks to stitch on! Maybe over the weekend. I only have to get groceries this weekend!!