Well, I'm finally caught up on all the Handmade Christmas things that we've been making for our store. Everything is finished, listed and ready to ship! Here are the newest handmade Christmas items. All are by mom: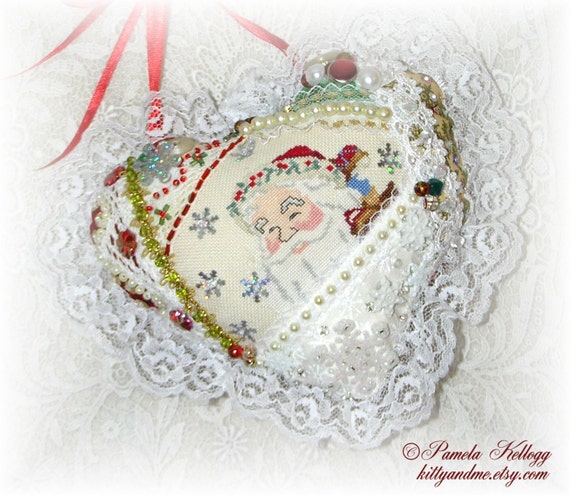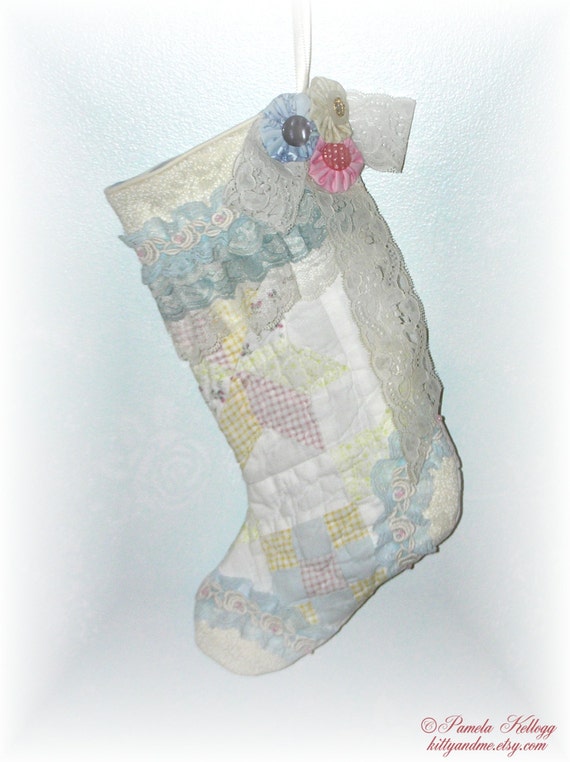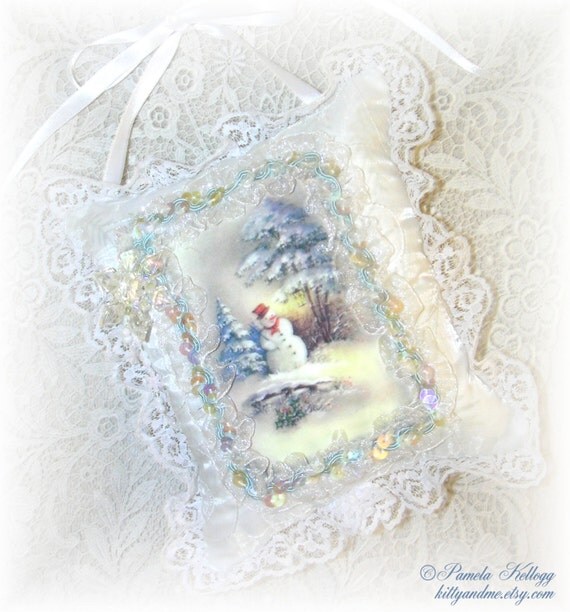 The
Santa door hanger
is worked in the Crazy Quilt style. Mom started cross stitching that santa years ago when her vision was better. She never finished it and can't see well enough to finish it now so she worked it into this pretty little hanging Christmas pillow.
Mom made the
Cottage Christmas Stocking
from a vintage quilt that I found at a flea market over the Summer. She still has quite a bit of the quilt left so expect to see something for Valentine's day from the rest of it!
Finally, that gorgeous
Winter Snowman Door hanger
features a vintage Christmas image. Oooh, I would love to keep that one for myself but I was a good girl! I listed it in the shop!
Okay so what's next? Yes, Valentine's! I know it seems so early for that but we have to work at least 4 months in advance to get things done for each holiday. My mom and I love making things for our Etsy shop. We have a great time getting new ideas and bringing them to life. And there's so much satisfaction in knowing that our handmade things are enjoyed by others!