The Dell fiasco is almost over. I decided to pack the whole thing up and ship it all back to them. Monday morning, I spent 4 hours on the phone waiting for return instructions. I called them at 8:45 am and finally got it all on it's merry way at 4:00 pm. A whole day? Really! Now it's just a matter of waiting for my refund. By the time I got home from shipping it back at Staples, I was so aggravated, I made Scott dinner, took a shower and went to bed and watched TV.
Yesterday morning, I got in my little Fancy Fusion, that's what I call my car, and drove up to Best Buy. The Best Buy man was awesome! I gave him the print out of what I had from Dell, whined to him about Dell's customer service (he told me that he hears the same story 10 times a day) and asked him to help me with a new computer.
He said that 5 years ago, Dell was a good company with a good product but they have gone down hill since. He asked me what I needed to do with my computer, I told him and he recommended a gaming computer with a high quality graphic card. When he said that, I remembered that I burned out a graphic card years ago on my last computer. My brother in law replaced it for me and it's been fine since.
So anyway, he suggested an Asus system. He said they're very reliable computers and I told him that's exactly what I need. Reliable. I have no patience for computer problems. It's a little weird looking. It kind of looks like something out of Star Wars!!!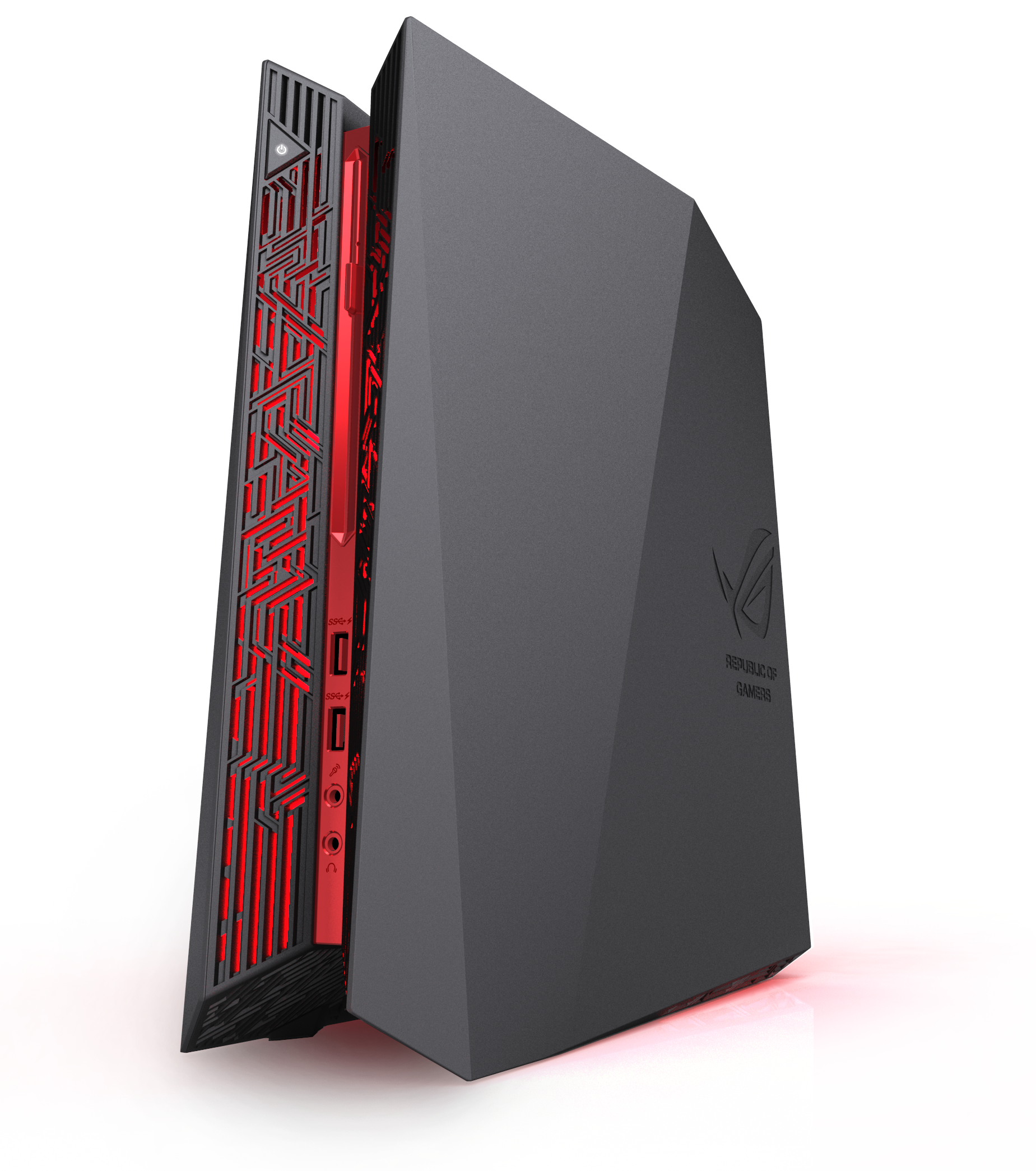 I know, it's not like any computer I've ever seen before but I really don't care what it looks like. All that matters to me is that it's reliable, can handle large image files and lasts me a long time! I did ask him if he can make it light up in pink but he said that red was the only option! LOL!!!
Anyway, the monitor is 27 inches instead of the 23 inch monitor that Dell sent. The speakers are better, everything is better. All for the the same amount of money that I spent at Dell. I also have 3 years of Geek Squad service and a 3 year extension on my virus protection. I use Trend Micro so I'm paid in full on that for more than 3 years! Wow!
I have the Geek Squad coming next Wednesday to set everything up for me! It's been a long wait and a frustrating one at that but when I left Best Buy, I felt so much better. I then went over to Wendy's and got me a little cheeseburger, a small fry and small iced and drove to the park by the lake that we live by, ate my lunch and watched the geese.
So I think all is well. And I just pray that Dell gets my refund right and that I don't have to call them again because if I do, I will scream! There is no reason to have to sit and wait on the phone for hours on end only to end up talking to someone who I can't understand. And every time I asked to speak with someone in the United States, they got mad and sassy with me.
Ironically, Dell sent me 2 surveys yesterday, regarding my experience with them. Ha, ha, ha! They're probably sorry now that they did. They got a piece of my mind!!!